Sri KDU International School Kota Damansara
We empower students to positively impact the world through education. Our approach focuses on building a community of safe, happy and successful learners.
Our Promises
Our Promises To Families
Our aim to provide quality education through a network of academics, who are committed to work for the betterment of students both inside and outside our institutions.
Top Academic Outcomes
To gain access to world-class academic qualifications within a nurturing culture.
Future-proof Preparation
To develop resilient students who have a clear sense of self and purpose, equipped with the skills to access top colleges and universities, build successful careers and thrive in life.
Holistic Character Development
To empower future leaders through immersive learning experiences to realise their full potential.
Welfare & Safeguarding
To safeguard and ensure the wellbeing of our students by adopting evidence-based practices aligned to international safety standards.
Continuous Improvement
To relentlessly pursue continuous improvement by gathering parent and student feedback, measuring outcomes, and being accountable for our actions.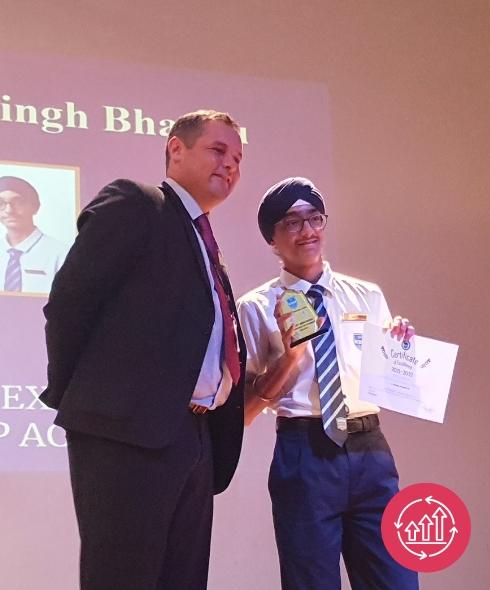 Primary School 360 VR Tour
Secondary School 360 VR Tour
Why Choose Us
We offer your children the opportunity to embark upon on an enjoyable, wonder-filled journey that will prepare them for a happy and productive life. Parents who are looking for a good international school for their children are no doubt considering many factors.
Truly international
ISQM Gold Accreditation
Small classes
High number of expat teachers at affordable fees
Dedicated Teaching Assistants
Best practice teaching methods
Active, experiential and fun learning
High student achievement
Online GL Assessment standardised testing
Top class excellent facilities
Varied and extensive co-curricular activities
British education in an International setting
May 10, 2023
The Early Years Program at Sri KDU International Primary School (Kota Damansara Campus) is dedicated to providing the best possible start for our young learners.
February 16, 2023
Term 2 is proving to be another busy one with swimming Galas, stage productions, Art competitions and Interhouse competitions all taking place simultaneously. Thank you to our families who have generously given up their time to attend the swimming galas this week; we had so many people watch Years 3 and 4 that we needed to arrange extra seating!